Vertical Blinds
Vertical Blinds are a stylish addition to your home, office, motel ect. Their elegant design livens up any space. Rodney Blinds & Screens vertical blinds are operated by chain & cord & our tracks are durable, and powder coated.

They are easy to clean, being vertical dust doesn't settle on the blades the same as it does for the venetians, Vertical Blinds are the blinds that does all, by being able to rotate the blades, this will give you privacy & keep the sun out ( by doing this, you will protect your surrounding area from the sun ) & then be able to close the blades completely to keep the light out & heat in.

Blade sizes are available in 89, 100 and 127mm, also available in variety of fabric and textures, So there is no problem matching the Vertical Blinds with your surrounding areas. Individual blades can be repaired or replaced if necessary. Vertical Blinds protect your surrounding from harmful dust & sunlight.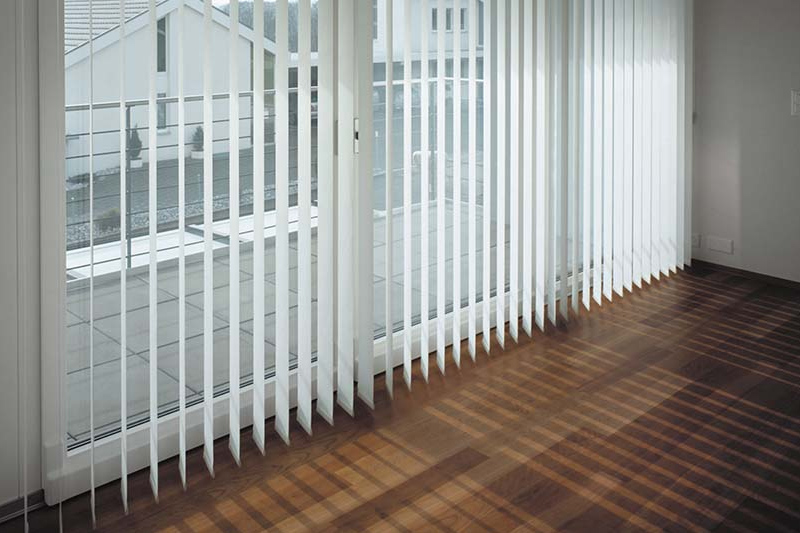 ---